Fire Door Services in Manchester
Fire Door Inspection Service
24/7 Qualified inspectors in Manchester
Fully registered with NAFDI (National Association of Fire Door Inspectors)
Conduct comprehensive fire door surveys for type of commercial properties.
Flexible contract options to fit your needs.
You Can Count on our Fire Door Services
Professional Reactive Maintenance Company
About our company
Blue Reactive Maintenance is a Manchester-based fire door company that provides comprehensive fire door survey services. We are certified by the UK law to provide the following services:
Fire door inspections and surveys
Fire door repairs and replacements
Fire door maintenance plans
Issuing fire door certificates
Our firedoor survey services help to keep your doors in top condition and compliant with building regulations. We can also help you save money by preventing costly repairs and replacements
Are your Fire Door up to date?
If your fire doors are not up to date, you could be putting your building and its occupants at risk. Contact Blue Reactive Maintenance today to schedule a fire door survey. 
The Importance of Fire Safety for Businesses
Fires can happen anywhere, but some businesses are more at risk than others. Warehouses, manufacturing plants, and businesses with a lot of flammable materials are especially vulnerable. Fires can cause significant damage, injuries, and even fatalities.
That's why it's important to take preventive measures to minimize the risk of fire and ensure that you have adequate protection in place. This includes ensuring that your fire doors are up to date.
Fire doors are designed to slow the spread of fire and smoke, giving people time to escape. They should be regularly inspected and maintained to ensure that they are working properly.
If you have a business that is at risk of fire, it's important to have a fire safety plan in place. This plan should include procedures for evacuating the building, as well as instructions on how to use fire extinguishers and other fire safety equipment.
Benefits of Fire Door Survey Services
How to Choose the Right Fire Door Service Provider
Choosing the right fire survey door service provider is crucial to ensure that your fire doors are inspected correctly and maintained properly. When choosing a fire door service provider, here are some factors to consider:
Experience and expertise: Choose a provider with extensive experience and expertise in fire door survey and maintenance. They should have a team of trained and certified technicians who can test, inspect, and report fire doors and frames.
Reputation and customer reviews: Check the provider's reputation and customer reviews to ensure that they have a track record of providing high-quality services. Look for providers with positive reviews and testimonials from satisfied customers.
Compliance with fire safety standards and regulations: Choose a provider that complies with fire safety standards and regulations. They should be familiar with the local and national fire safety codes and regulations and ensure that your fire doors meet the required standards.
Availability of customized solutions and services: Choose a provider that offers customized solutions and services to meet your specific needs. They should be able to assess your business's fire safety requirements and provide tailored solutions that meet your budget and requirements.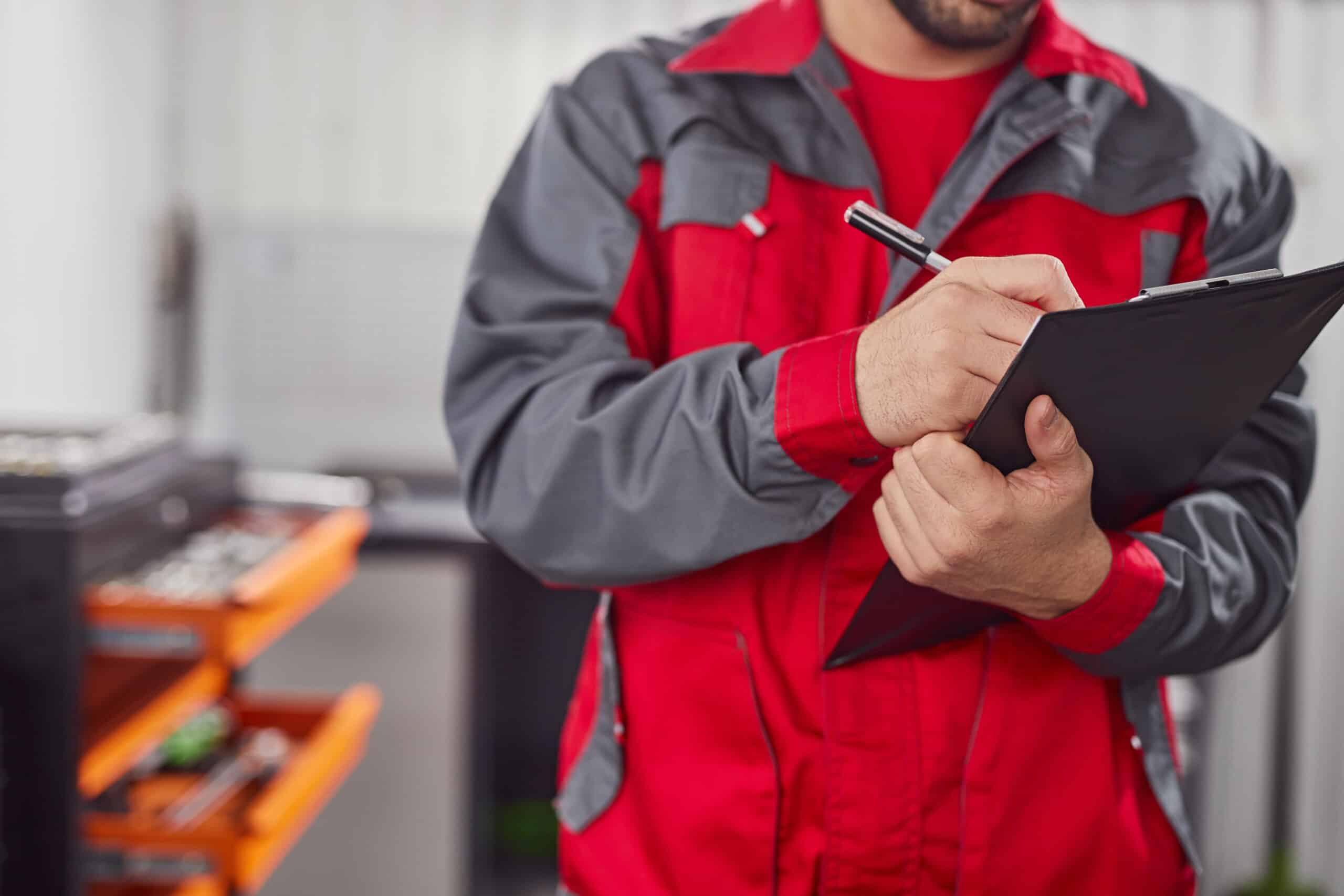 Don't panic! We can help.
We can advise you on the best fire safety solutions for your business and work within your budget to achieve compliance.
Fire Door Survey Process
When you choose our fire door service provider, you can expect the following during the survey process:
I know what doors need to be repaired, why do I need a survey?
Our comprehensive survey, conducted by experts, identifies and addresses specific fire door issues in a compliant way. Plus, you'll have a clear asset list for proper maintenance. Not every door in your building needs to be a fire door – we can guide you on where they are required.
My fire doors were approved by building control; are they still compliant?
While a building inspector may sign off a buidling, they may not conduct a detailed inspection of each fire door on-site. The responsibility for maintaining a safe building lies with the responsible person, not the building inspector.
All fire doors should meet minimum requirements for structure, gaps, condition, seals/strips, and ironmongery (depending on their location). Even if they were approved during the initial building inspection, it doesn't necessarily mean they are compliant today.
What do you inspect as part of a fire door survey?
When we examine the fire doors we look at:
Hinges
Door closer (self-closing devices)
Door frame
Fire safety signage
Panic hardware devices for external final fire exit doors
Gaps around the doors and threshold gaps
Door leaf
Locks and levers/handles
Intumescent strips and cold smoke seals
Hold open devices
Glazing
After, we provide a detailed survey that clearly defines the condition of each door and our recommendations for which parts (if any) need to be replaced.
How do you determine which fire doors to inspect?
Before conducting a survey, we request a fire strategy plan or compartmentation drawing for the property. If this information is unavailable, we apply a risk-based life safety approach and use fire engineering judgment to establish the assumed lines of fire resistance, based on building regulations or other relevant design codes
Do you require the original door documentation or compliance certificates to confirm if a door is a fire door?
Many fire doors lack original documentation or manufacturer identification. In such cases, our surveyor employs a risk-based approach, assessing factors like door thickness, weight, and typical fire door features to determine if it should be inspected as a fire door. We thoroughly inspect all aspects.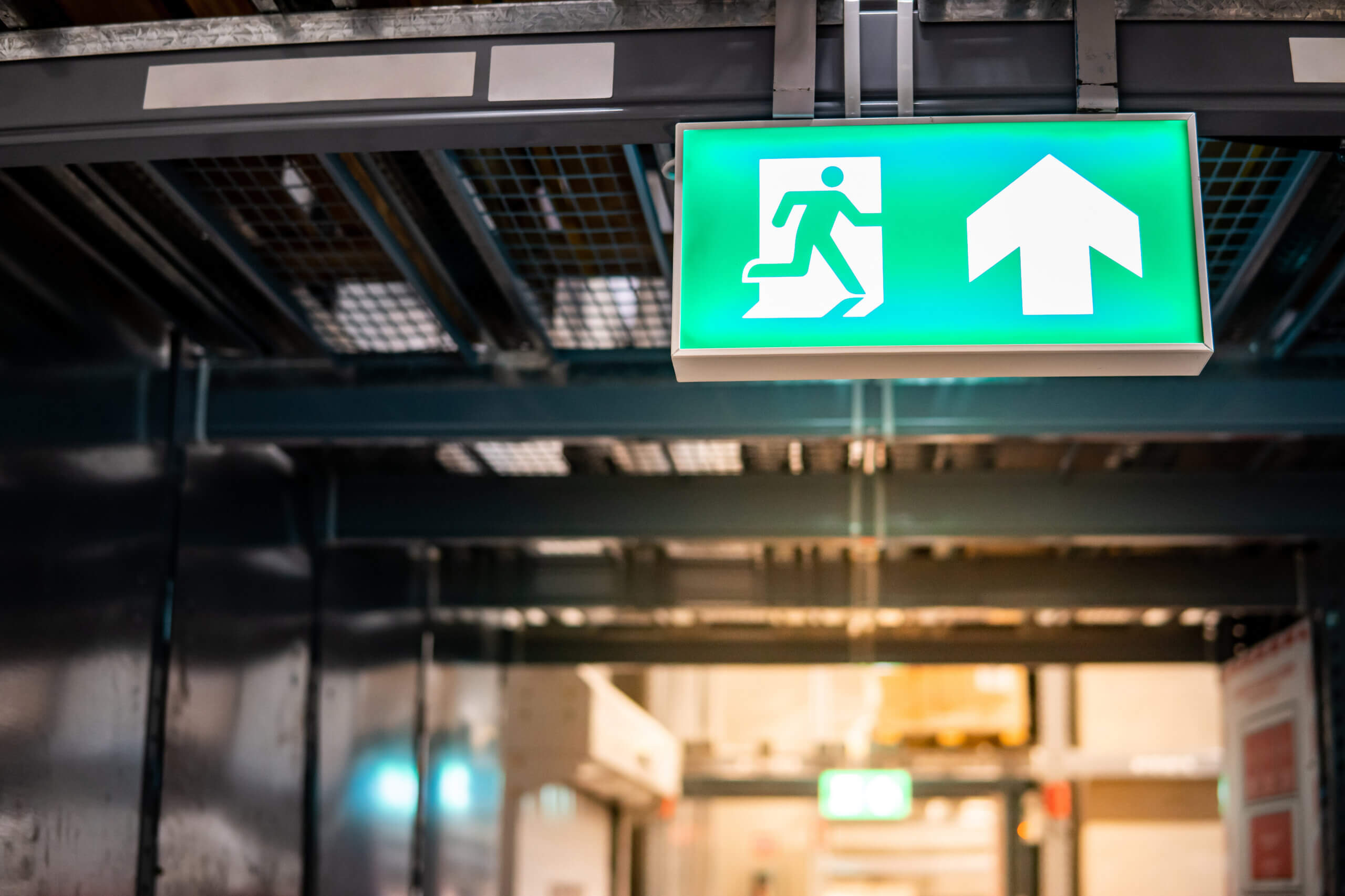 Need fire door inspection?
Let us know what you need by filling out the form. We'll get back to you to discuss your requirements and help you find the best solution.